You need to be logged in to see additionnal information and be able to contact the advertiser!
Scambio Euro (serie e folder ufficiali)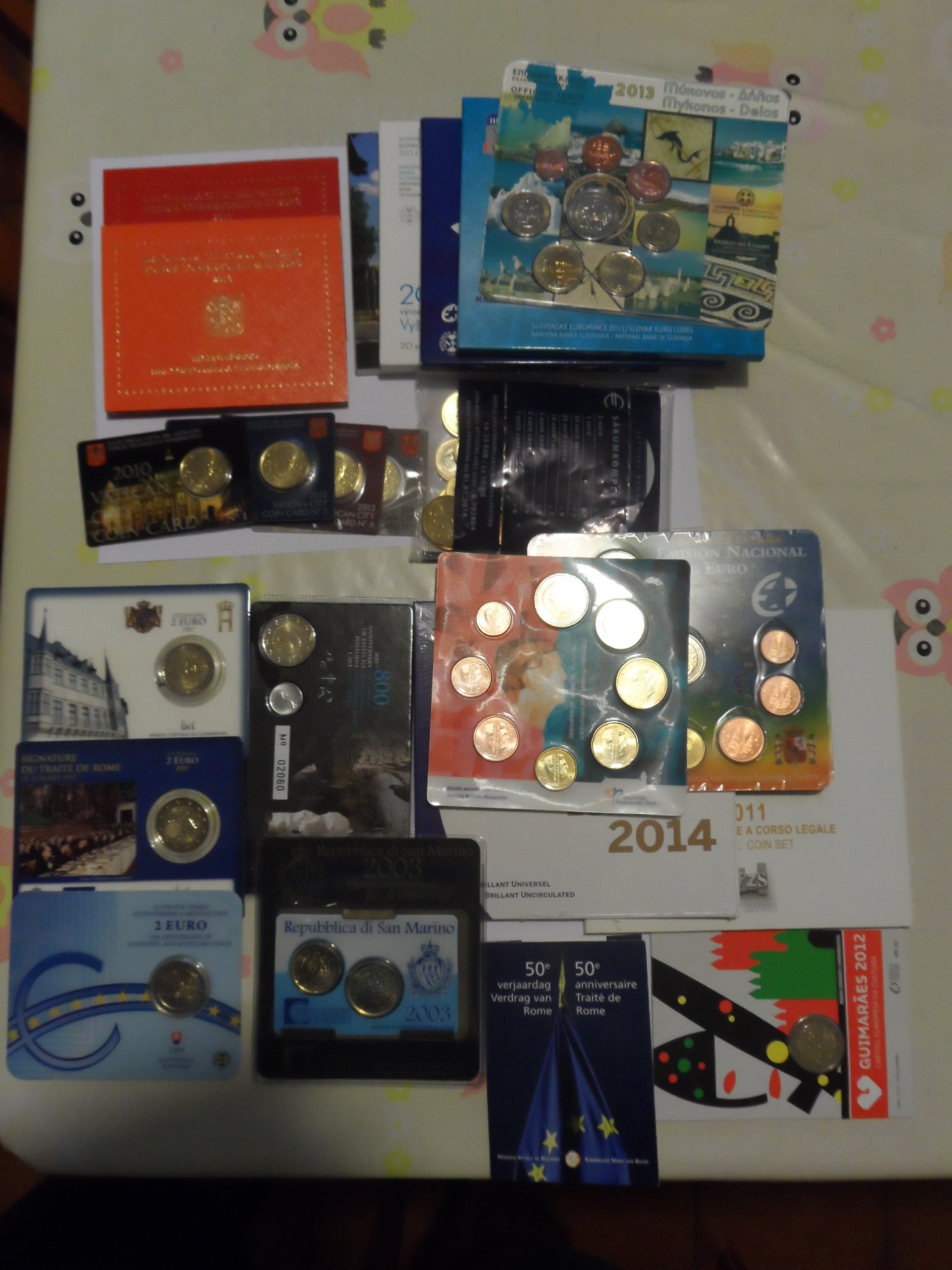 Scambio Euro (serie e folder ufficiali)
NO VALUE SPECIFIED
---
Advertiser

Type of Advert

EXCHANGE

Item Condition

FDC

Time Left

2 months and 7 days -
0 Offers
1 Question
0 Reviews
873 views
Description
Ciao,
scambio queste emissioni euro (divisionali, 2 euro CC, starter kit e varie) con altre emissioni che mi mancano. Ovviamente scambio anche singole emissioni, non tutto il lotto assieme.
La lista del materiale doppio è:
VATICANO:
2 euro CC 2015 "Incontro Mondiale Famiglie"
2 euro CC 2016 "Bicentenario corpo Gendarmeria"
Coincard 50 ct 2010, 2012, 2013, 2014
SAN MARINO:
Minikit 20 ct + 50 ct 2013
LUSSEMBURGO:
Divisionale 2013 Diekirch
2 euro CC 2007 Trattati di Roma in blister
2 euro CC 2007 Palazzo del duca
SLOVACCHIA:
Divisionale 2010 Vancouver
Divisionale 2011 Visegrad
Divisionale 2011 Mondiali di Hockey
2 euro CC EMU in blister
BELGIO:
2 euro CC 2007 Trattati di Roma in folder
PORTOGALLO:
2 EURO CC 2012 Guimarães
SLOVENIA:
2 euro CC 2013 Grotte di Postumia con moneta da 10 stotinov
 LETTONIA:
Starter kit
OLANDA:
Serie completa 8 monete in blister 2014 (nuova effigie)
FRANCIA:
Divisionale 2014
GRECIA:
Divisionale 2013 Mykonos
SPAGNA:
Divisionale 2010
ITALIA:
Divisionale 2011 con 5 euro
Se interessati potete contattarmi con messaggio privato, valuto con piacere tutte le proposte.
, Emilia-Romagna - Italy
---
---
Other adverts from luca87
EXCHANGE

By luca87

9 months and 17 days

NO VALUE SPECIFIED
---
---